GAIA Treatments
Our treatments have been developed to meet the varied needs of modern life. We use effective natural ingredients and highly skilled therapeutic techniques.
GAIA Rituals
They have been designed to be meaningful rituals, connecting to history and tradition, with the aim that they are felt physically and that they are understood mentally. They are designed to bring a person to a state of wellness; more than the absence of illness, the state of being well is a sense of life, high energy levels, contentment, enjoyment, and fulfillment. Which gives mental clarity and physical strength. Wellness is about awareness and relationships, reaching into your heart, and being the very best you can be. 
Gaia Crystal Therapy

The ultimate goal of crystal healing is to bring the whole body back to a state of pure unconditional love.

This treatment is personalised using crystals to discover which chakras are blocked and includes meditation, full body massage and a nurturing scalp massage. Aftercare, product advice and a crystal prescription will be recommended by your therapist.
GAIA Raindrop Therapy

Raindrop therapy is a healing technique using pure essential oils. It combines soothing massage and aromatherapy oils to bring total balance, harmony and body wellness mentally, physically and emotionally.

Techniques are used through the massage to release toxins and lymph, boosting the immune system and bringing the body back to natural alignment. Ritual includes full body massage using the purest essential oils used as droplets to the back, spine and feet and a nurturing scalp massage.
Gaia Total Holistic Ritual

A deeply therapeutic ritual to release tension and stress bringing the mind and body into harmonious balance.

Using advanced GAIA and Lomi Lomi techniques, the body is exfoliated followed by an application of our nourishing Gaia mud. Once showered, a Gaia blend of your choice is poured warmly onto the body for a muscle easing massage.
GAIA Body Treatments
Our collection of body treatments havebeen developed to relax your mind and body, keeping you in the present moment with a sense of tranquility. The power of touch combined with the use of essential oils blends has therapeutic benefits on a physical and emotional level. 
Gaia Restorative Treatment

Experience a therapeutic back cleanse followed by exfoliation with Gaia's own unique body scrub, before Gaia's mud mask is applied in sweeping motions to detoxify and cleanse. Following the removal of the mud with a hot towel, the back is massaged with hot stones using one of the Gaia oils; Awakening, Balancing or Calming
Gaia Poultice Massage

This massage uses herbal compresses that have healing and soothing properties. All the herbs used are grown naturally and are part of the blend that makes Gaia. Aromatic herbs and spices have been used for centuries for various ailments and treatments as they help to increase the flow of chi (energy).
Gaia Hot Stone Massage

A therapeutic back, neck & shoulder, full body or full body and scalp massage using our specially blended Gaia oils and warm volcanic stones to relieve deep muscle tension. The warmth of the stones penetrates your muscles to soothe aches and pains, thus helping you to unwind and feel rejuvenated. Choose from the Gaia oils, Awakening, Balancing and Calming.
Gaia Serenity Treatment

Combining your favourite treatments in one you'll receive a hot stone back massage to relieve tension and a healing facial using Jade crystal wands. You will be left feeling nourished, grounded and deeply relaxed.
Gaia Bespoke Massage

A completely bespoke treatment catered to your needs and concerns. This treatment uses effective and natural ingredients combined with highly therapeutic techniques such as Swedish, Deep tissue and Aromatherapy to relax the body and mind bringing you into the present moment. 
Gaia Indian Head Massage

Gaia's Indian head massage is a treatment combining massage on the face, shoulders and scalp. A series of techniques are performed to manipulate the muscles, releasing tension and stress throughout the mind and body. 
Mother Gaia

A beautifully gentle, relaxing treatment perfect during and after pregnancy. This nurturing treatment exfoliates the back and is followed by a specifically designed massage focusing on alleviating muscular aches on stressed areas, helping you to feel relaxed and restored.
Gaia Salt and Oil Scrub

Liberate your skin with our nourishing salt and oil scrub treatment. Your body is awakened with natural sea salt, peppermint and lemongrass, to gently buff the skin, boosting circulation and leaving a natural glow. This refreshing treatment will leave a natural feeling of wellbeing, whilst the skin is left smooth and replenished.
Gaia Mud Cocoon

Enjoy this protective cocooning treatment and emerge awakened. You will experience whole body, face and scalp therapy in this indulgent treatment, including a sea salt exfoliation and natural mud and clay mask. Completing this nurturing treatment is our Awakening Body Cream, with nourishing coconut oil and shea butter.
GAIA Awakening Journey

An energising experience, helping to renew and radiate positivity for the mind and body. The
Awakening Journey helps revitalise the skin with a salt and oil exfoliation, removing dead skin cells to reveal refreshed, soft skin. The Journey continues with a bespoke massage, tailored to suit your needs, to help awaken the body and boost circulation, leaving you feeling
refreshed and uplifted.
GAIA Balancing Journey

Find grounding and harmony with the Balancing Journey, a treatment designed to alleviate stress and bring equilibrium the mind and body. The journey centres around a hot stone massage, using warm volcanic stones to soothe aches and
pains, relieving muscle tension. The Journey continues with a nurturing Jade facial, known as the healing stone, the Jade crystal
wands help to relieve tension in the muscles, encourage blood flow, and help eliminate
fine lines.
GAIA Calming Journey

A truly tranquil experience, the Calming Journey has been developed to offer complete relaxation and peace within. Your journey will begin with a serene back, neck, and shoulder massage to ease muscle tension and calm the mind and
body. This is followed by an Indian head massage
which includes a facial cleanse, tone, and a beautifully relaxing facial massage, focusing on
pressure points to relieve tension.
GAIA Facials
What we put on our skin is just as important as what we put in our body; both of which effect our overall welbeing.
Facials can be a truly relaxing treatment or equally can be results-driven. Our therapists can advise which facial treatment will most suit your skin's needs.
Gaia Jade Facial

This healing massaging facial will leave your skin feeling rejuvenated and glowing...

Gaia's natural skincare products are softly massaged deep into the skin, using healing Jade crystal wands to stimulate both lymph drainage and blood flow, leaving your skin feeling firmer and younger.
Equilibrium Crystal Facial

There is a link between our skin, our identity and our sense of self worth.

Using a powerful combination of anti inflammatory plant ingredients along with balancing chakra crystals woven throughout the treatment which lend their energetic and healing benefits, bringing the mind and body back to a state of equilibrium.
Gaiyoga Lifting Facial

As much as we know exercising our body is good for us well it is the same for the face. Using a stimulating workout for the face with a combination of advanced lifting massage technique, lymphatic drainage and the power of nature this facial increases muscle tone and volume so the skin becomes tauter with more definition and exceptional results.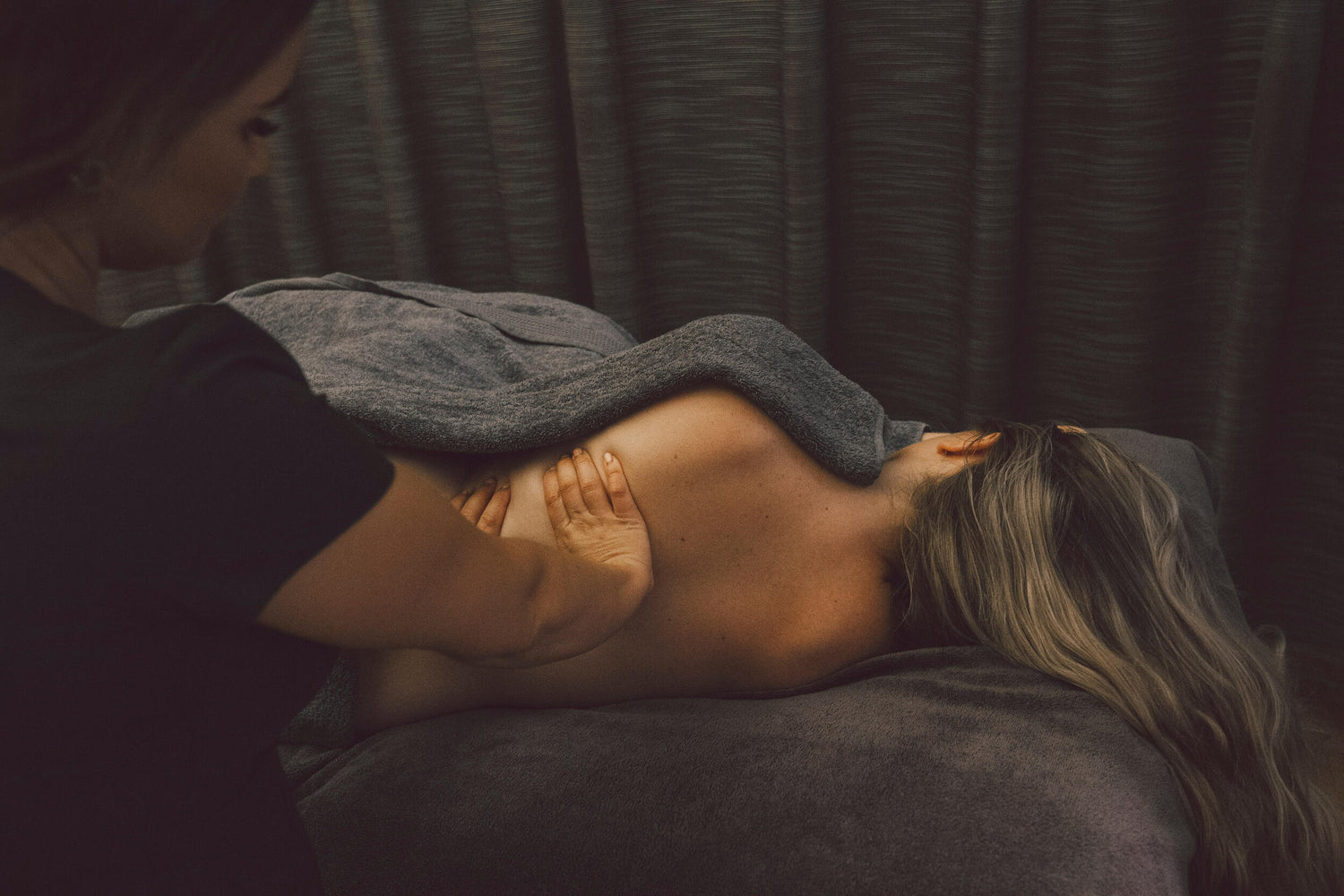 GAIA Affintiy Cancer Experience
A safe, relaxing experience, developed for those undergoing medical treatment, and in need of a little nurturing or spiritual healing. The spa experience is suitable for those being treated for medical conditions, including cancer, or those who suffer from a condition that would normally prevent them from having a spa treatment.
The GAIA Affinity Cancer Experience is tailored to the individual needs, considering circumstance, and ensuring a personalise journey. This experience will include a nurturing foot ritual and a personalised wellness routine, allowing guests to be naturally comforted and protected by GAIA
Affinity training is available to as a stand-alone treatment, for spa's to offer. The 3-day course is taught by a GAIA Trainer and CIBTAC recognised.
GAIA Treatment Adaptations
At GAIA we understand that every spa is unique, so if you have a specific idea or vision in mind we can create a bespoke treatment or ritual to suit your needs.

Our experienced training team can adapt our signature treatments or shape a brand new treatment specifically customised to your spa and surroundings.

You can create your own treatment or ritual, renaming it to sync with your current treatment menu. Our bespoke training can be tailored to the treatments you wish to learn. 
Interested in becoming a GAIA Partner? Get in touch with a member of our team.